Watch
22/6/12 Mix of the Week: Fancy Fretwork
Watch
15/6/12 Mix of the Week
1 tag
Watch
8/6/12 Mix of the Week
1 tag
Watch
1/6/12 Mix of the Week
Cynic Demos
I've been playing the hell out of the new Aeon Spoke collection which features both studio albums they put out and it got me thinking about how songs have changed from their demo versions, especially in regards to Cynic/Aeon Spoke. Wow, I listened to the 1991 version of The Eagle Nature by Cynic, I actually prefer it to the version on Focus. While I love Paul's vocoded vocals, the...
Pentagram - LazyLady Solo 1 ...
Reblog if it's okay to befriend you.
coloredgrayscale: bison: Figured out a work...
4 tags
Figured out a work around for my FL Studio...
Also, if I see a single untagged ME3 spoiler on my...
tenleid: i am going to rage and unfollow you at the speed of light. dont be a dick, tag that shit so you dont ruin it for everyone else.   This
4 tags
Song of the Week Addendum  This is the version of...
4 tags
5 tags
Toxic Garbage Island UPDATE! Just banged this...
3 tags
Toxic Garbage Island by Gojira! Woo! I was finally...
2 tags
If I could play any song on guitar it would be...
1 tag
I had the strangest dream
I had the strangest dream last night. I was attending a music school in the distant future, living in a house with a bunch of other students. Some of the people I was living with were Grindcore and Death Metal fans too. Me and a girl with brown hair (who was a drummer) had strangely detailed conversations about Death Metal drummers and guitarists, we also for some reason spoke at length about...
2 tags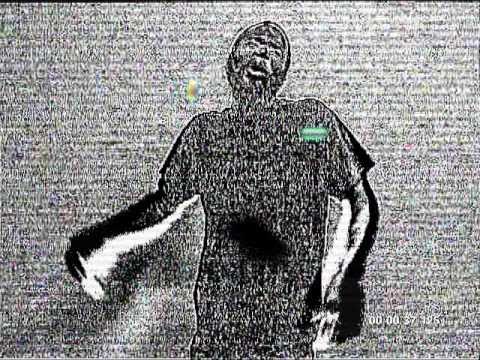 3 tags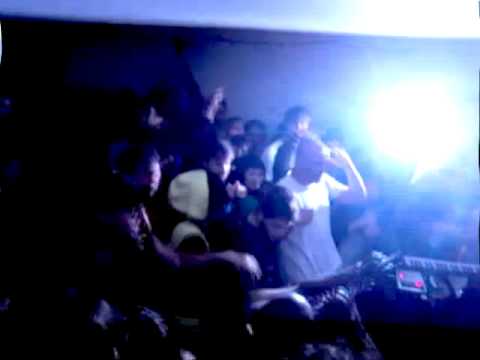 "A keen understanding of life's brutality is the key to their idealogical art..."
– An interview with Death Grips http://fuckinghater.com/hate/?p=3777
3 tags
One down!
(I'm going to start posting more stuff about life in general (and any games, music or movies I'm into lately), just so I have more to write about.) One exam down! Two more to go! Next exam is tomorrow morning, then one on the 23rd! I haven't had any time to work on my creative projects this week, going to put them on hold while I revise for exams. :-/ This week I've...
Reblogs!
I made another tumblr that I can use to reblog stuff. I hate it when original content is lost in a sea of reblogs and notes from other tumblrs. Until there's a better solution, I'm going to do this. (Mainly doing it because I saw an animated gif of Tegan Quin that I just HAVE to share ;_;)
"Drop the knife Leave your arms behind Just for a moment Calm the mind The..."
– Carbon-based Anatomy by Cynic
I've got blisters on me fingers! Seriously...
More random guitar practice! This time I recorded...
So tonight I spent two hours rerecording the cover...
Up and down we go.: Dear Customer who stuck up for... →
sweetupndown: you thought I didn't really notice. But I did. I wanted to high-five you. Yesterday I had a pair of brothers in my store. One was maybe between 15-17. He was a wrestler at the local high school. Kind of tall, stocky and handsome. He had a younger brother, who was maybe about 10-12 years old. The…
america is such a horrible country
tenleid: seriously you lack all of the greatest things ketchup chips all dressed chips smarties kinder surprise coffee crisp  maltesers what a horrible place to live.. ;__;   EDIT: By Smarties i mean the chocolate kind. theyre kind of like M&Ms only taste better  and the UK rocks because we have 4/6 of those things :D
tumblrbot asked: WHAT MAKES YOU FEEL BETTER WHEN YOU ARE IN A BAD MOOD?
1 tag
7 hour all-Rush playlist! Woo!
Some songs have multiple live versions included: 2112 (Abridged Version) (x2) A Farewell to Kings A Passage to Bangkok Animate (x2) Anthem Armor and Sword BU2B Bastille Day Between the Wheels (x2) Caravan Circumstances Closer To The Heart (x3) Cygnus X-1 (x2) Distant Early Warning (x3) Driven (x2) Earthshine (x2) Far Cry Finding My Way Fly by Night Freewill (x2) Hemispheres ...
Time and Space: The Final Frontier: Bad malay joke... →
eisuverse: jhameia: horusporus: jhameia: maybethings: milodrums: WHAT DO YOU CALL A TUNA INSIDE A CHICKEN? … … … … … AYAM BRAND TUNA Just for that, I'mma ask you this. Which is quieter, bread or coffee? Coffee. Because Bread Talk, but kopi tiam. TERRIBLE PEOPLE HAHAHAHA WOULD YOU LIKE A COUPLE MORE??? THE KOPI TIAM JOKE! WINS!